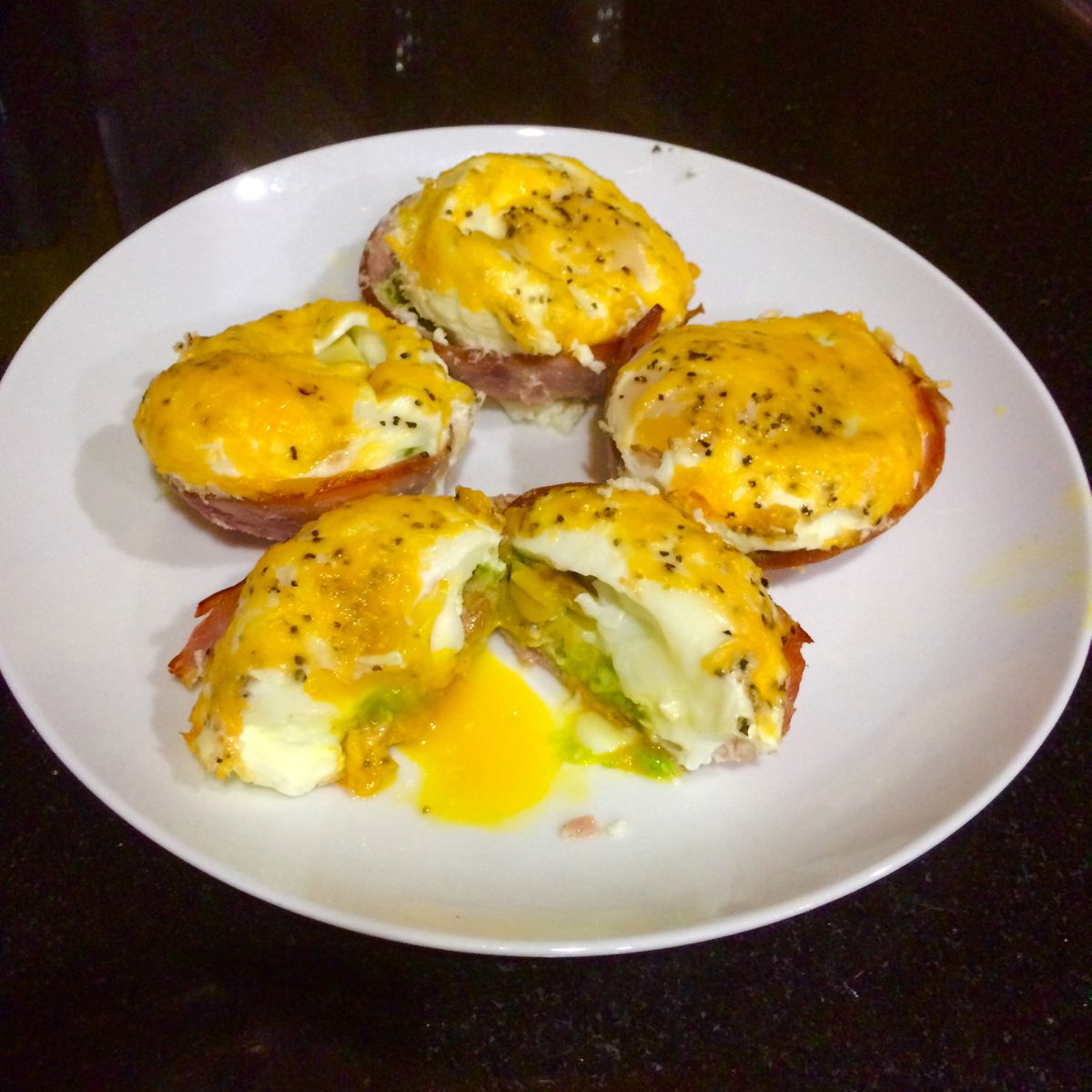 Baked Eggs in Ham Cups (GF, Keto, Paleo)
Ingredients (makes 12)
12 slices of deli ham (nitrite/nitrate free)
1 avocado
12 eggs
non-stick spray/butter/coconut oil or cupcake liners
salt & pepper to taste
optional: shredded cheese on top
Directions
Preheat oven to 350 degrees.
Spray the muffin cups with non-stick spray, butter, or coconut oil...OR place a cupcake liner in each cup for an easier clean-up.
Place one ham slice in each cup, it may fold over the top.
Put a chunk of avocado to fill the bottom of each ham cup.
Break an egg and drop over the avocado in each cup.
Sprinkle a dash of salt & pepper on the top of each cup. *Go easy on the salt since the ham (and the optional cheese) will have a ton of sodium to add flavor already.
Optional: sprinkle a little cheese on top of each cup.
Bake at 350 degrees for 15 mins or until the whites are cooked but the yolk is runny.